Convocation 2016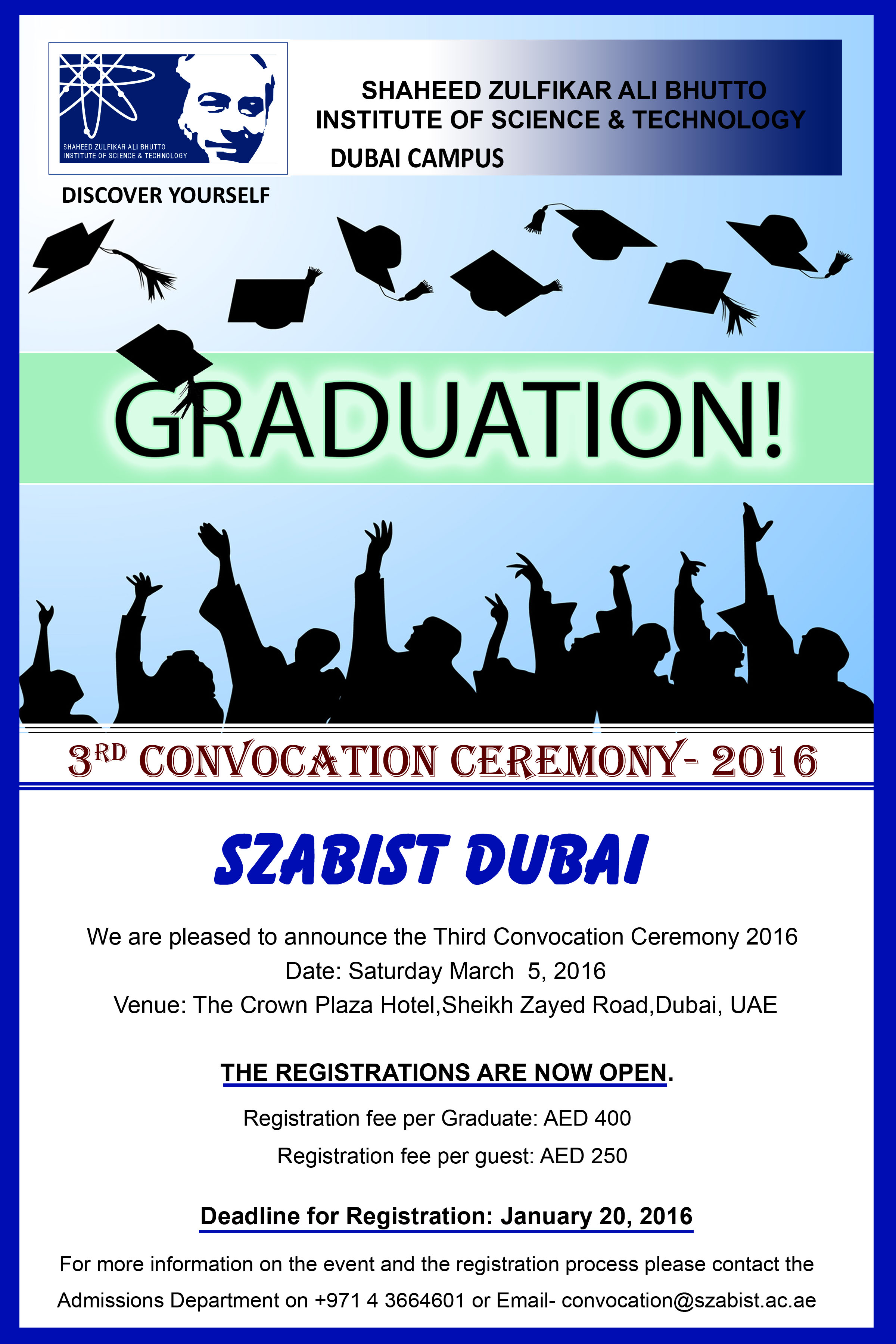 To register for the convocation you can either visit the university or in case you are unable to visit the university to make the payment and register, you can download the form from the website www.szabist.ac.ae . The registration process requires you to fill this form and pay the registration fee for yourself and your accompanying guests. The payment can be done either in person or via transfer to our account (Please email for account details).
After filling the registration form, you can scan and send it to us along with a copy of the payment receipt (direct deposit), issued by your bank. Please note that both documents must be sent to us by January, 20, 2016, in order for us to process your registration.
Upon receiving the registration form and the payment receipt we shall email you a confirmation slip along with the set of instructions for you and your guests for the Ceremony. In addition we shall advice you on the date for the collection of the Invitation cards.
Should you need any further details do not hesitate to contact us at convocation@szabist.ac.ae
Best Regards,
Convocation Committee