Computer Labs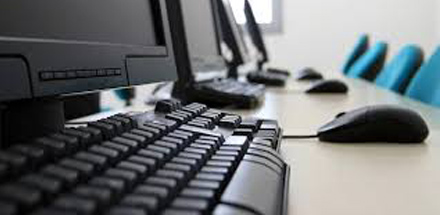 Overview
There are three computer labs across campus. These lab spaces are used for scheduled classes, general drop-in/open-use for SZABIST students, and summer workshops. Lab computers require logging on with an active SZABIST ID & password. Beyond the computer labs, there are also computer workstations and printing options are available.
Lab Descriptions
Lab computer platforms include Macintosh, Windows, and Unix (Linux). Capacity in computer labs ranges from eight to 30 workstations, and locations are distributed throughout the campus. In some labs, computer are equipped with specialized instrutional technology equipment (HD data projectors, scanners, and audio visual editing stations). Most labs are staffed with consultants.
WiFi
SZABIST wireless network allows students the freedom to make use of Wi-FiŽ enabled devices to connect to the Internet without needing to plug in a cable. It offers fast, reliable connections at data rates of up to 300Mbps. The service supports 802.11g and 802.11n with support for the latest 802.11ac standard in selected areas. The service provides coverage in the 2.4GHz and 5GHz wavebands.